Click in the frame …
Our restaurant 'Le Chou de Bruxelles' is pleased to welcome you in one of the most beautiful districts of Ixelles, located between Avenue Louise and Le Châtelain.
In a Belgian-Belgian decor, regional cuisine is served.
Our specialty MUSSELS, with more than 30 different preparations,
has built on our reputation for over 25 years.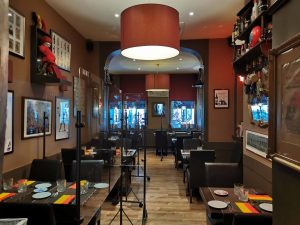 Unique in Brussels, compose your own "Menu Carte" (starter-main course-dessert) for 34 €.
In good weather, a beautiful garden will welcome you, which can be covered if the rain gets involved.